Web Cam
Status:
The cam is online.
Short News:
08/11/16 - 08/14/16: Interrupted image upload, fixed.
---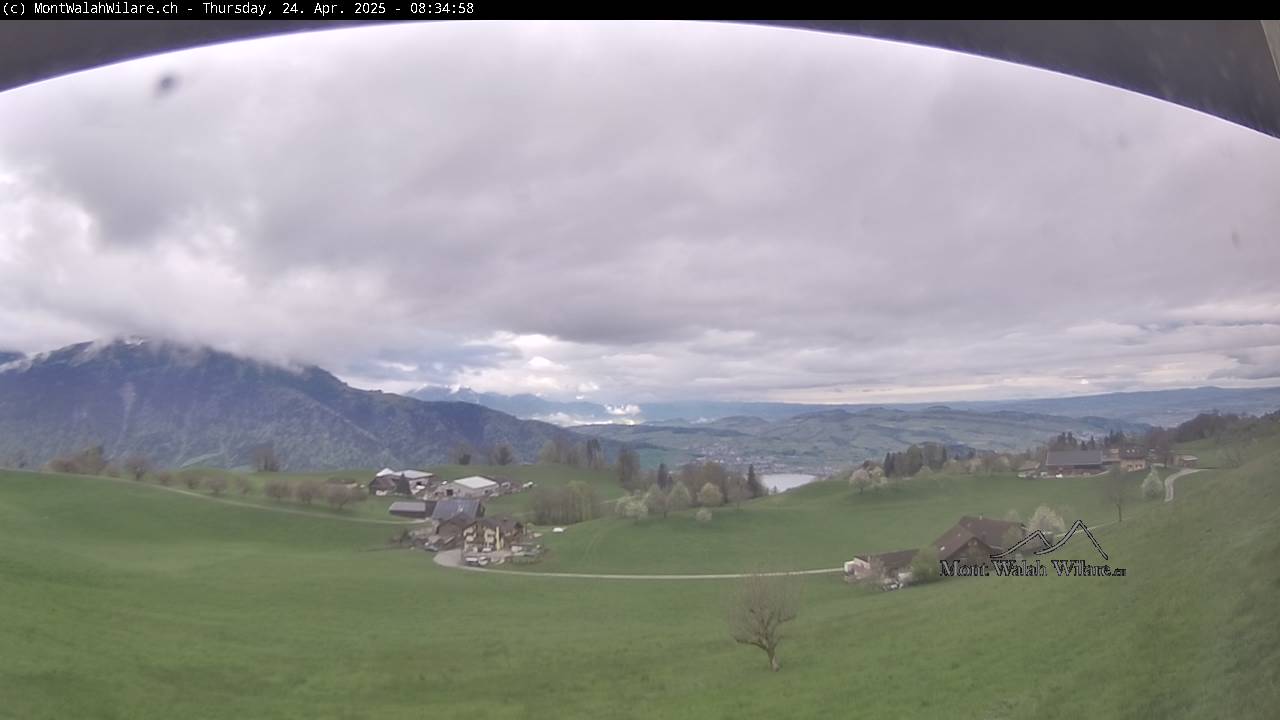 Cam location is on the Walchwilerberg, altitude approximately 980 m, in the Canton of Zug, Switzerland.
(47° 06'08" North / 8° 32'30" East)
The cam is facing south-west, towards Pilatus and the hillside of the Rigi. On a clear day, the view extends as far as the Jura Mountains.
The image is updated every five minutes from 5:00h to 23:00h, but I cannot guarantee permanent availability of the web cam or this website.